Sunday, October 1st, 2017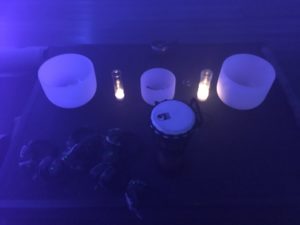 THIS EVENT IS NOW FULL!
Type of class: Sound Meditation
Date:  Sunday, October 22, 2017
Time: 7:00pm – 8:15 pm
Location: Krista Harris LMT & Be Yoga – 107 Church St. Marietta, GA. 30060
Space is Limited, Register  HERE 
Cost:  FREE
What to bring: Yoga mat, pillow, blanket, chair if needed, meditation cushion, water bottle, eye pillow (optional)
Relaxing sounds may include: Singing Bowls, Tuning Forks, Voice
Description:
Come experience how sound can help facilitate the reduction of stress and aid in meditation.  
Participants will experience 45 minutes of therapeutic sound followed by Q & A and participant feedback for facilitators.
This class will be lead by Krista Harris, Delores DeVore, Mary Lampert & Melinda Day who are all currently nearing the completion of our 270 Hour Therapeutic Sound Certification through ISTA – the International Sound Therapy Association.