FOR THE LOVE OF BIRDS – A benefit class for the Dekalb Birds Rescue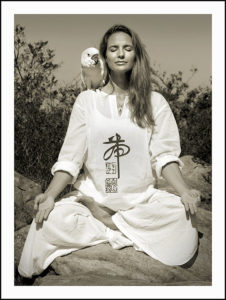 Class will begin with a brief discussion of the situation followed by a gentle yoga asana followed by a meditation for the birds and all animals.  All proceeds are tax deductible and will go to LifeLine Animal Project.
WHEN: Saturday, October 15, 2016
TIME: 5:30pm – 7:00pm
LOCATION: 105 & 107 Church St. Marietta, GA. 30060 (Suites are combined)
WHAT TO BRING: Yoga Mat, Meditation pillow or small blanket for sitting. We do have some blankets at the studio. Wear comfortable, easy to move in clothing.
COST:  $20 Suggested Cash or Check Donation.  Unable to attend and still want to help?  All tax deductible donations will go directly to LifeLine Animal Project for the Dekalb Birds Remember to specify for "Dekalb Birds".
No Birds / Animals will be in attendance. Please plan to leave your animals at home.
Space is limited. Please arrive at least 15 minutes before class.  Anyone who does not arrive at least 5 minutes prior to start may loose their spot in class.
Further details provided by LifeLine:
On July 13 DeKalb County Animal Services Enforcement division received a tip from an anonymous caller involving over 300 exotic birds in a private home and in a situation of abuse and neglect. After investigating and obtaining a search warrant, Enforcement notified LifeLine at DCAS. LifeLine accompanied Enforcement and DeKalb County Police to the home during the raid. Firefighters were also called in due to the toxic levels of ammonia. Tragically, over 30 birds were found dead. LifeLine staff were able to remove all of the birds safely in one day. The next step in the birds' journey is for each to undergo an evaluation to determine which ones will not be suitable for adoption due to behavioral or health issues. Those deemed unadoptable will eventually be sent to live at bird sanctuaries. Birds with no health or behavioral issues will go to avian rescue partners, where they will continue their rehabilitation. Once they are completely rehabilitated, they will be put up for adoption. LifeLine is accepting donations and volunteers to assist with the continued care of their new feathered friends.
Tags: Dekalb Birds